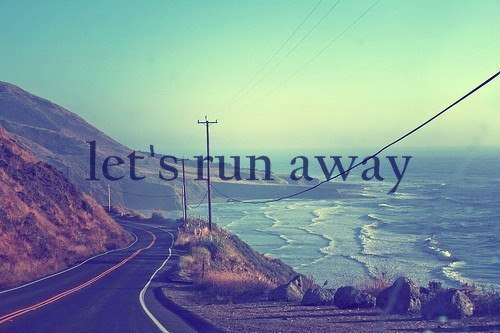 There's something very cool about triathlon (apart from the obvious, being a kit hoarder and all the rest…) It's a global sport, and it happens all over the world. It can take you to some incredible places, whether that's a misty reservoir in Rutland, Leicestershire, or a regal mountain backdrop in Austria. You can create your triathlon footprint all over the globe. Wherever, whenever.
The same applies for both training and racing. For those who follow me, you may be aware that I seem to travel a lot. Believe me, this has not always been the case! But since I was made redundant in January and my life changed for the better, I now work for myself and have the flexibility to train and race wherever I like without being shackled to a paltry 20 days holiday per year. So of course, I am going to take absolute liberty of this. While I can!
In late June I went to Lanzarote (again) for a training jaunt. I am extremely lucky to be supported by one of my sponsors,
Lanzarote Retreats
, who provide me with free accommodation when I'm out there. People on the island are fantastic, they are so keen to promote the sport and I kind of have a little network of friends out there which is always good, to save me from being a lonely hermit. I had full access to the amazing competition pool at
Sands Beach Active
thanks to John Beckley (think swimsuit tan lines galore), and the lovely Markus Fricke of
Markus Cycle Lanzarote
let me have the Cannondale Slice to train on (speed machine).
This time I did something a bit off-kilter for a triathlete – I stayed in a luxury eco resort,
Finca de Arrieta
, which was a pretty cool experience! The accommodation basically consists of Mongolian yurts – glorified tents but with marble floors featuring and in-set lights (swanky). The kitchen and bathroom are 'outdoors' so there is a real al fresco feel to it. A shared eco pool with Thai beds just topped it off nicely. Not bad for a training base that's for sure!
Lanzarote was its usual windy, hilly, high-volume-training-week self, so I won't go into too much detail as it's probably all been mentioned before in previous blogs!
A week after I flew home I was off again; this time to the unequivocally glamorous Pembrokeshire. You laugh, but it was just as incredible as Lanzarote. Cottage in the middle of nowhere, right near to the golden sands and clear waters of the beach and set right in the heart of the Pembrokeshire National Park. Hills, sunshine, and quiet, open roads. Tick.
It made me think (apart from how lucky I am that I can work and train anywhere), about how awesome triathlon is because you can do it anywhere - as long as you have access to a bike and some degree of water! I completed some quite beefy training sessions in Pembrokeshire, including a couple of 6 and 7 hour days, and it was a pretty stunning backdrop going along the coastal road.
It can be challenging training in some places, but I think it kind of adds to the fun of it in some ways, because training and racing can carry so much variety, from the cold climes of Northern Europe to the heat and humidity of the Far East, from cityscapes and town centres to the rural wilderness of the Alps and the desert.
I've actually now just come back from Paris, on a social visit, but training is obviously still a necessity. Now this is less scenic in some ways due to the hordes of tourists and traffic congestion, but running along the banks of the river Seine with the Eiffel tower in the background has its place in triathlon training! There is less to be desired about the over-populated swimming pools but it's manageable, and to be honest, it's a different setting for the same kind of training, so all in all, it was an enriching experience.
I'm excited that over the next few months I will be racing abroad in three different countries, and training in a few new places too. Triathlon can take you anywhere, and while not everyone will have the luxury of time or finances to be spreading their triathlon wings across the globe, there is opportunity out there for everyone. Each and every place brings a new and different experience and a new and fulfilling triathlon memory to add to this amazing life which we live. Let's go exploring…