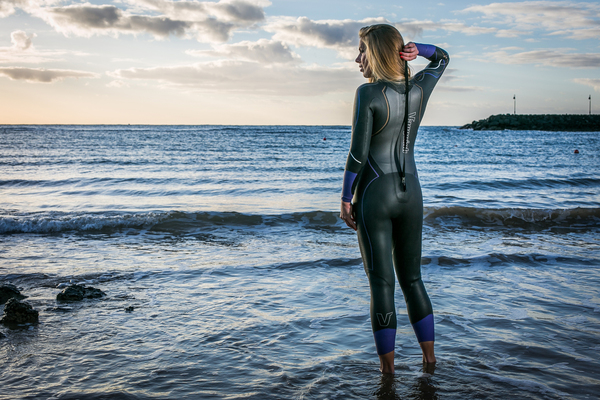 It's a strange time of year for the majority of triathletes (in the northern hemisphere, at least). Winter is upon us, end of season breaks are now behind us, and the training has set back in. But we feel so far away from race season that the motivation isn't as sharp as we'd like it to be. Don't worry, it's normal.
Aside from the part of me that hates cold, wet weather, I actually quite enjoy this time of year. For me, in all aspects of my life – as a marketing consultant, as a triathlete, and as a human being – I like to use this wind-down towards the end of the year as a period of reflection.
I am quite geeky when it comes to productivity – I have lists for absolutely everything. But not just to-do lists; I create lists, and memoirs of sorts, which highlight what I have achieved across my different life pillars.
When you're so busy 'being busy', it's sometimes hard to stop and truly reflect on what you have achieved over the past 12 months – or a decade, or even a lifetime. What we tend to do is just keep ploughing on in life, and then suddenly, five or ten years later, say "Oh, I wish I'd done that when I was a bit younger/before I had kids/when I had less responsibility at work", etc.
This reflective period works for me to keep my day to day, month to month, year to year stuff aligned with my higher objectives in life, i.e, health, happiness, success etc. I often ask myself: "Is what I am doing right now, in this moment, contributing to my higher objectives?" If the answer is no, then it raises a question mark which I need to address.
So, from a purely triathlon perspective, you can apply the same ethos. Sometimes it's so hard to get out the door and go for that run when it's dark and freezing cold, or jump on the turbo for a godawful high intensity interval session. But when you ask yourself, "is this contributing towards my bigger goals?" and the answer is yes – there's your motivation. Because we all know, it's the massive accumulation of tiny parts which creates the bigger picture of success.
Why review?
So back to the lists. It can be easy to disregard what we've achieved because all we ever do is think forward – "I'm going to beat that time next year", or "next year I'm going to have a crack at that." Looking forward is great – looking back is important too.
I'm going to share my list of things I've achieved this year – just triathlon related. And I'm not proclaiming that there's anything spectacular in here that I want to brag about – it's purely about my own personal achievements in the sport; even if that's a PB by 1 second or managing to swim 4k without stopping.
2017 – what I have achieved
-I finally managed to complete an Ironman 70.3 in sub-5 hours
-I managed to complete two further Ironman 70.3s in sub-5 hours
-I discovered a health issue (hypothyroidism), and fixed it
-I achieved a half marathon PB of 1:37
-I gained a slot for the Ironman 70.3 World Championships
-Significantly increased my power to weight ratio
-I won a domestic Olympic distance triathlon
-Raced in two new countries I hadn't visited before
-Made new friends in the triathlon world
Naturally, there are negatives. We all know what we didn't manage to achieve this year. And don't worry, there's plenty of that too. But I don't list the negatives.
What I do instead is project what I want to achieve next year – it puts a positive spin on things I haven't managed to accomplish yet, and is far more motivating. Plus, you can add in new goals and objectives that have arisen out of personal experiences, hidden dreams and aspirations, and inspiration from others.
So here it is:
2018 – what I want to achieve
-Complete a full Ironman in a respectable time which reflects my true ability
-Qualify for Kona (!)
-Record another half marathon PB
-Compete in more domestic races and get onto the podium
-Increase my FTP by 10 watts
-Race in a new country I haven't visited before
-Go on training camps with friends
-Continue to rock climb alongside my triathlon training
Ok, the last one isn't triathlon related but it's sports-focused. My passion for climbing hasn't gone away and I want to keep the fire alive, plus I don't think it does any harm as it's a fantastic all-body workout.
The benefit of this type of exercise is that it encourages you to really think about what you want in life, and when you apply it across all aspects – work, family/home, hobbies – you get a very rounded view of where you've been going, and what direction you want to take in the future.
We probably all create race plans as triathletes are a certain type of person – that drive and commitment doesn't quieten down. But it's good to check in and make sure you're doing it for the right reasons, and to incorporate all aspects of your goals rather than simply producing a race calendar.
Plus, apart from anything else, it's a great thing to do to spark that motivation back up. It certainly has me fired up for next year now…