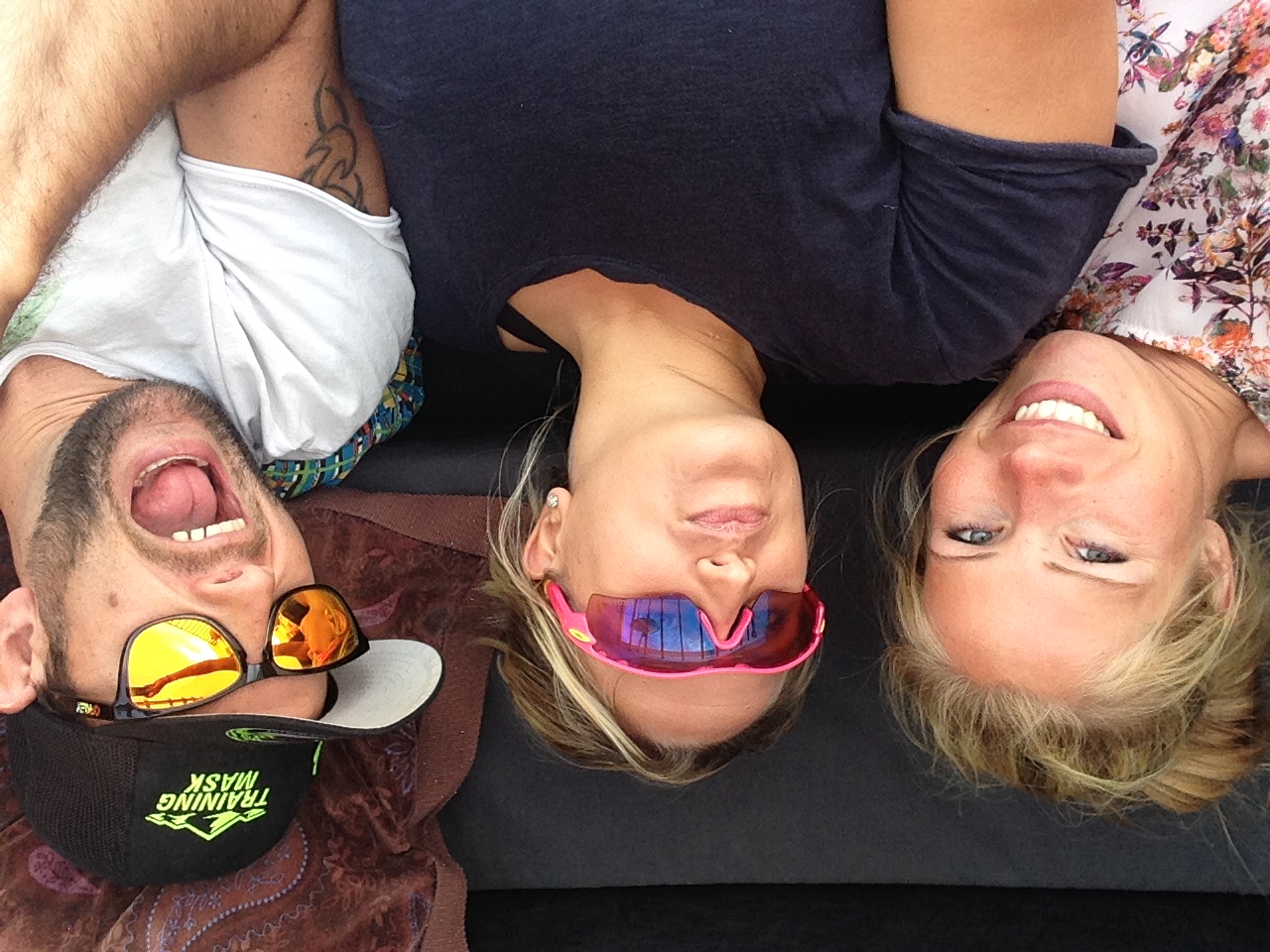 How often do you find yourself amazed at how quickly time passes? My time in Lanzarote has finally come to a close and I have to say, it's scary how quickly the months have flown by. I think honestly it has to be one of the best things I have ever done.
Apart from enabling me to complete a very substantial block of training averaging around 18 hours per week, which would definitely prove challenging in the UK at this time of year, I have also created memories and experiences that I will never forget, and that's really what life is all about, after all.
I have spent time with some amazing people which has not only enriched the experience but has also been invaluable in terms of pushing me harder to achieve my goals. It's not every day you get to train alongside some of the most talented professional triathletes in the world, and also be coached in the pool twice a week by an eminent world champion and winner of 16 ironmans.
I have been extremely lucky to train at the fantastic
Sands Beach
resort, thrashing out massive 4k+ swim sets with the sun shining down on me, and having Bella Bayliss critique my swim stroke and keep a watchful eye over my progression has knocked big chunks of seconds off my pace. I have seen vast improvements, and why wouldn't you, with 6 days a week in the pool and an average of 15,000 - 20,000 metres of swimming per week!? Pros in abundance in the adjacent lanes; you can really learn a lot from training close to the people who will do anything to be successful in this sport. And wow, they really are. I'd like to thank John Beckley and Juan Carlos Albuixech for providing me with one of the best opportunities I have ever had in my life.
I can't write a blog primarily around Lanzarote and not talk about the hills and the wind. That godforsaken wind. I have to admit I probably won't miss the wind too much! It can render some rides absolutely soul-shattering. On the flip side, cruising along at 55kph on the flat is also pretty damn rewarding! Let's just say I have been to some pretty dark places on some of those rides, but everything comes with its highs and lows and this is what sport is made of (among many other things). Riding for 8-12 hours per week (have I mentioned the hours I have put in much!?) would definitely not be pleasant (in my world, not really possible #fairweathercyclist) and I am bound to have built strength and endurance from this decent stint of training.
It's the biggest, most prolonged training block I have ever done in my life, and I just really hope that it pays off as I've certainly put the work in. At the risk of launching into a gushy soliloquy (I will try to refrain), I do feel immense gratitude for my fortunate position in being able to do this, and being around people who have also helped make it happen.
Outside of training, I have had a lot of thinking time in Lanzarote and I am coming more to terms with what I am doing with triathlon. I have always maintained that I am doing it as a sport for the enjoyment and the experience, after all, I will never be a world champion. This sentiment hasn't changed as I definitely don't possess any special talent and in all honesty probably entered the sport too late. But I am enjoying seeing where it will take me. In the meantime, I want to have a life.
There are many things outside of triathlon which shape who you are, who you become, and how much you get out of life and the biggest thing I think I have realised recently is that I don't want to sacrifice anything. This doesn't mean to say I will relax on my training, my commitment or my dedication. It just means that I think I have things in perspective. I can't argue that triathlon does kinda dominate my life but I like it, I am very happy with this arrangement, otherwise I wouldn't do it. But to the detriment of other things? Depends what it is I guess but I want things in balance.
Spending a LOT of time with my good friends Hollie and Nathan has made me realise that while one day we might be out burying ourselves on a big 4 hour ride followed by 4k in the pool, and the next we might be enjoying dinner and cocktails while watching the sun set over the mountains, or lying on the beach with a cold beer. As my coach stresses to me on a regular basis, recovery is important! But what's also important is spending time with friends and enjoying the downtime, because this makes it all worth it.
Taking training completely out of the equation, I had one of the best times of my life out in Lanzarote and I owe it largely to the friends I have made along the way. I have laughed every day, and laughter can never be underrated. We are all in this together and we are all on our own individual missions, but if you take triathlon away, you still have a damn solid friendship which doesn't revolve exclusively around training, racing, and energy gel chat.
How 2.5 months has gone so rapidly I do not know, but what I do know is that as I leave this beautiful, rugged and majestic island, I feel sad that this era has come to an end (for now).
The next phase of my exciting year is about to begin as, after a few days settling back in the UK, I am off to Thailand to figure out just how much extreme heat and humidity affects race-day performance! It's going to be a learning curve, but you know what, I think I am fully prepared for it, because hard work doesn't come without some kind of pay-off.