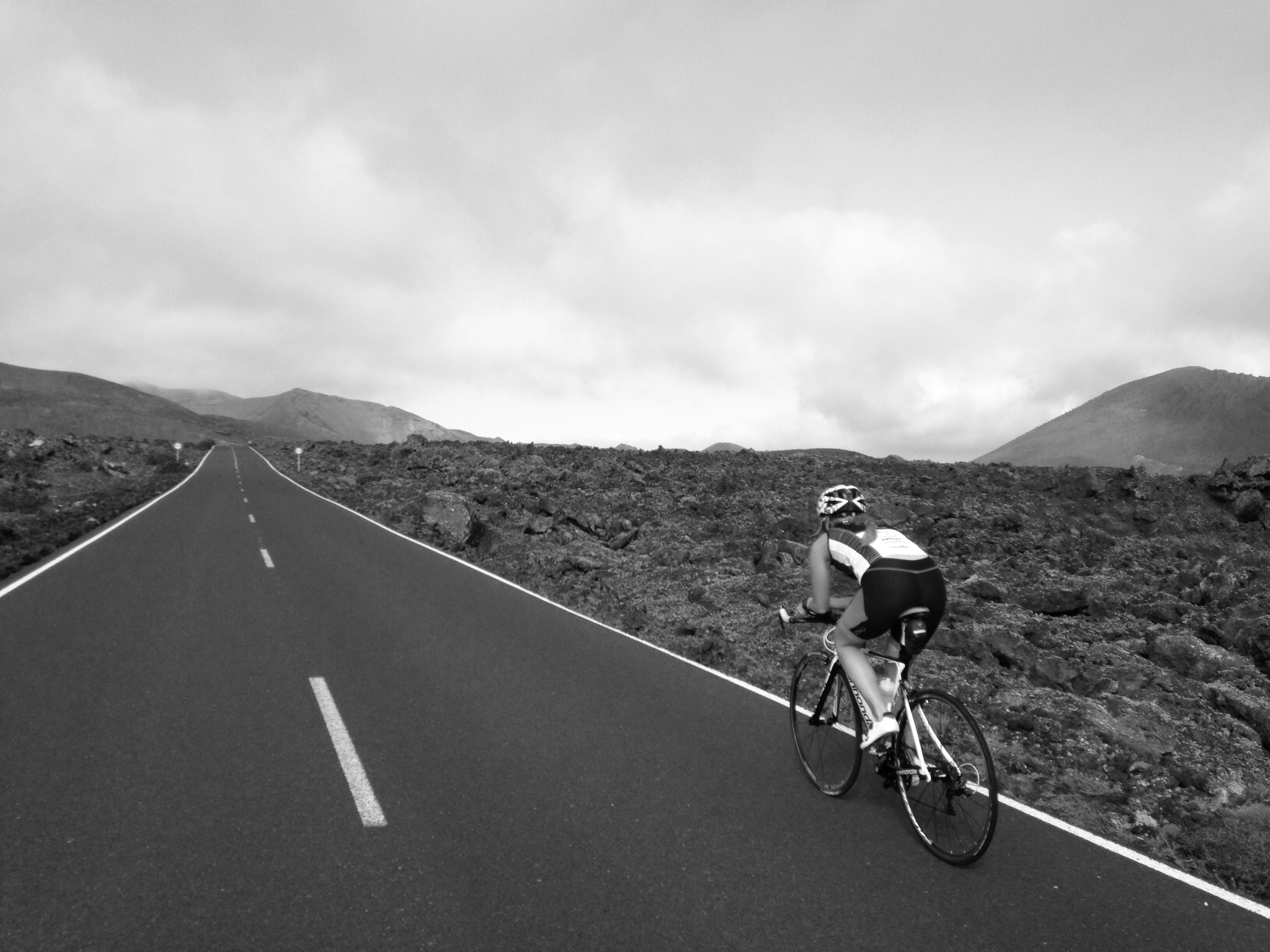 "To be inspired is great, to inspire is incredible"

Sometimes I find myself still wondering how this crazy life happened to me.

I was one of those kids growing up who never excelled at anything, who was average/good at most things, but certainly never a champion at anything (or even remotely close); I just drifted in and out of sports and hobbies as I tried new things, got bored and moved onto the next thing.

But this isn't a sob story. Triathlon kind of stuck with me. I suddenly thought one day, after so many times of nearly giving up in the early days when I was last out of the water in every race; "what if I work really, really hard at this and see how far I can get?" – something I have never done before in any other sport or hobby. I certainly don't excel at triathlon, but what I can say is that I work as hard as possible.

Earlier this year, I was asked to be a guest speaker at a corporate sales conference for a successful IT services company. It was my first paid public speaking slot, kindly organised by a fellow marketer who I knew through previous work collaborations. Now I have no "world champion" story to tell, but that's not what they were looking for. They were looking for someone less obvious, someone who hasn't always been a winner and cruised through life doing the same thing really well to get where they are now.

I stood in the conference room of a posh manor hotel in the middle of Buckinghamshire and told my story to 50 employees, all who worked in sales. I drew parallels with sales targets by identifying that in order to undertake an Ironman, bite-size goals, time management, commitment and the power of resourcing were all key factors.

It was a great experience, and I thoroughly enjoyed telling my story to these eager people with probably no interest in triathlon! However, it was very well received and I came away hoping that it helped a bit.

Four months later, and I have just received the following email from one of the employees at the conference:

"Hello Amy

Earlier this year you attended our sales kick-off event as our motivational speaker telling us about your Iron Man challenge.

I found your story so inspirational that I signed up for a 10km run 2 days after your visit.

Coming from someone who is not and never has been a runner I knew I would find this difficult.

I bought a running machine and then realised that I was in trouble as I couldn't even run 0.2 mile without having to stop being totally out of breathe. I didn't let this stop me and, I cut out smoking, paid more attention to what I was eating and, over the next few months my pace picked up and I was able to run longer eventually getting to a comfortable and sustainable pace of 10.

Now I am able to run for over an hour and have found running both enjoyable and somewhat addictive and I am running 3-4 times per week.
Today race day arrived but this was not ordinary race. This was the Warwickshire Wolf Run. [Woods, Obstacles, Lakes and Fields].

I am pleased to say that I completed the race in good time and I am already looking to book the next run and continue my training.

This is all down to you Amy. There is no way I would have even considered this without your motivational and inspirational words.

So I would like to pass on my thanks to you and the Directors for your booking.

Please continue to do these events as you are changing lives as you have certainly changed mine.

Many thanks

Ray"

This was the most wonderful surprise, as I didn't think for a second that I would actually impact someone in this way. Every day, all of our lives are filled with inspiration in some way or another, whether it's the tiny things like trying to cook a new dish, right through to bigger things like having huge dreams which at first seem unachievable. It doesn't matter, because this inspiration is important – it helps to provide us with self-fulfilment.

As I have said before, I have no idea where my triathlon road will take me, but if I can inspire people even a tiny bit along the way, then I find that rather incredible.