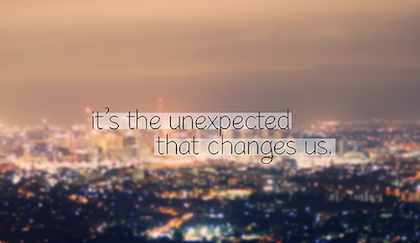 Despite all my training and racing over the past few months and a busy packed season on the outside, a lot has been going on internally for me, and it has had and certainly will have a huge impact on my triathlon life. It was a huge decision for me as unfortunately, it came right in the middle of the season, but I think things happen for a reason and the timing is probably 'meant to be'. I have recently made the big decision to change coach.
This wasn't an easy decision and it certainly wasn't on a whim – it was something that had slowly been emerging for months, and I got to a point where I had to act on it. Only because, in my head, when I've made a decision, I find it very difficult to stay in 'limbo' and need to see it through.
It's probably a little crazy to change my coach right before my A race, but I strongly felt I needed a change in direction and focus with increased coach-to-athlete engagement, and after some comprehensive discussions with friends and family, I decided to make the bold move early. Originally, I felt that perhaps I could wait and review the situation at the end of the season and make a call then, but soon realised that the time had come.
Rick has taken me to some great places this year, largely through focusing on training volume, and I have seen some great results and improvements as a consequence of his coaching. However, I felt I had reached a point where I need to change direction - working towards more focused sessions, analysing data, obtaining feedback; it was time to step up.
Sometimes, in life, you just feel that something isn't right, or have a gut feeling about something. This was one of those times. For me, a coach is one of the most important people in my life and if that isn't working as well as it could, it has a negative impact on my training, racing, and my life in general. It impacts everything. At this point in the season, negativity is not what I need, and while it was a painful decision to make, I bit the bullet and did what I knew was right.
An obvious decision for me regarding my coach was Martin Hill, who already sponsors my training camps at
Triathlon Training Spain
. However, I would never go for an 'easy' option just because it's available, that's not my style. I have worked with Martin since January, and he has a good idea of where I am at through various swim video analysis, long rides, runs, open water swims, and S&C sessions during training camps. He is actually the most thorough coach I have ever worked with – everything has a reason behind it; the training involves applied logic and reason, real and tangible purpose behind each session.
He had a good grasp of how my season had gone, what my goals were, my strengths and weaknesses etc, and after some initial conversations, I was delighted that Martin was agreeable to working with me. I am extremely excited about where another level of training could take me, with increased engagement, feedback, and purpose, and am looking forward to working with Martin into next season (as well as a good few training camp stints in Spain!).
Already, in just a few weeks, I have been feeling fresher from reduced volume and more focused sessions. Initially, I thought this decision was really bad timing, but actually, I am now beginning to think it was meant to happen for a reason – to get me at the start line of my A race, Challenge Almere, as fresh as possible and ready to take on the most important race of the year for me and my debut as a GBR age grouper. Bring on the European Long Distance Championships...
"Progress is impossible without change, and those who cannot change their minds cannot change anything" - George Bernard Shaw.