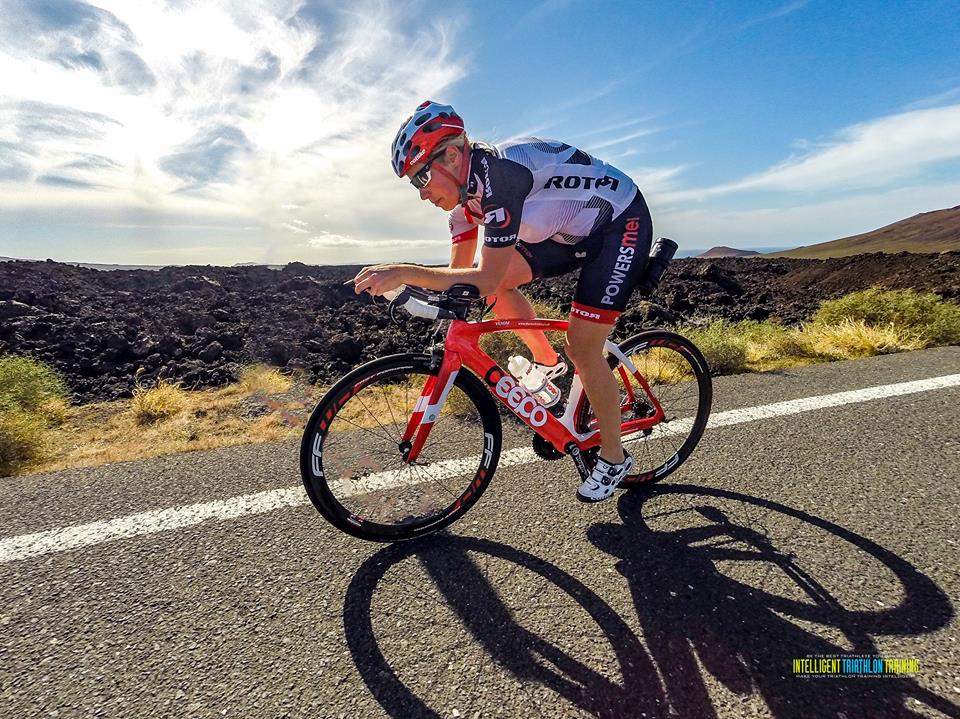 Here it is. Yet another blog about training in Lanzarote. You might think this is all getting a bit repetitive – I seem to spend half my life on this barren island! Well, maybe that's true. But it's a place which I seem to keep coming back to, indefinitely.
This time, however, was different. In my few years of triathlon, rarely have I had the opportunity to spend a significant amount of time with a coach. This week, staying at the brilliant
Tri Sports Lanzarote
, I had a whole week with my coach, Mark Pearce (
Intelligent Triathlon
) to put me through my paces along with a few other of his talented coached athletes.
My biggest concern was not being able to keep up with the others, lagging far behind and feeling pitiful about my performance (yes, it's not a competition; it's training. But you know how it is). After all, I was training with three pros and a guy who races short distance. It was going to be testing.
I was lulled into a false sense of security the day I arrived, with a few short sessions. The next day, we hit it hard. Double swim day, totalling over 6k of swimming, plus a long run. This was more like it.
The trend continued, and I can't say I was loving all of it. After a few days I told Mark I was "broken", to which he replied "no you're not, you're still strong in all your training sessions. You just think you're broken". It was much like this for the next few days.
But seriously, having your coach by the poolside every single day, riding alongside (OK he was actually drafting 99% of the time) while completing an FTP session, or having him moto-pace you on a moped, cycle alongside during run efforts – this was invaluable. I've not experienced this type of coaching before and as we were all training with our own individual plans, he managed to divide his time really effectively.
More importantly, though, Mark got to see me *actually* train. The only other time had been when I spent a day with him up in Loughborough and was 10 days back into training after 6 weeks off. I felt pathetic. Hopefully, he could see from this week that I was a bit better than "pathetic" and much more determined, strong and capable than he may at first have thought.
While a lot of the time I was slower than the other speedy athletes, there were times which reassured me that I wasn't *that* far off. One day we were riding back home after conquering (plodding up, for me) Tabayesco and I was leading the pack all the way back home. I heard afterwards that they had had to work a bit to keep up with me. Ridiculous as it was to me, I did feel quite pleased that I had pros on my wheel and they were working at it.
It was also inspiring to be training alongside talented people. And even more importantly, it was fun. I am so used to doing everything on my own – living, working, training, travelling, racing – that it made a pleasing change to have group dynamics, lots of chatting, and people to train alongside.
Tri Sports Lanzarote
is the perfect training base for this as it's such a sociable place anyway, with its communal areas and sociable evening dinners (wine flowing, food in abundance – wins every time).
After an initial set back at the very start of the year, I felt like I was in a really good place on this camp. I have so much improvement to make but the sessions were a combination of endurance base work and some really high quality work. On previous training camps, I would be training 90% long and slow and so it was a real change to be doing some pretty hard sessions in there too.
One day we went to a local hill and did FTP hill rep efforts. I averaged, over 4x reps of 5+ minutes each, 30-40 watts over my FTP. This is when Mark said "I don't think you're as much of a diesel engine as I thought. Because if you were, there's no way you'd be able to do that." Cue another secret "whoop" from me.
Having the positive reinforcement from a coach is really valuable to me and one of the reasons why I would always recommend having one. Each day Mark would analyse our data once it was uploaded to Training Peaks. He would identify areas of weakness and then adapt the sessions accordingly (for each of us) to address those. It's simply not the same as having someone fill out sessions on Training Peaks and then you completing them.
I learned some valuable lessons about where I am at in my training, what I need to focus on, and walking the fine line between training hard and over-training (I got a cold the day after I arrived back in the UK – maybe it did eventually break me!), and what's more, I met some great people too (shout out to Eloise, Kim, Lou and Drew), plus others who weren't even on our camp but just training at
Tri Sports Lanzarote.
We are all going through our own individual struggles to try and achieve things, no matter what level you are competing at. But having confidence in yourself and having the right people around you to support you is absolutely key. It's looking like a promising season so far and I am comfortable in the knowledge that I am working with the right coach and on the right things, and that's already one significant step forward.