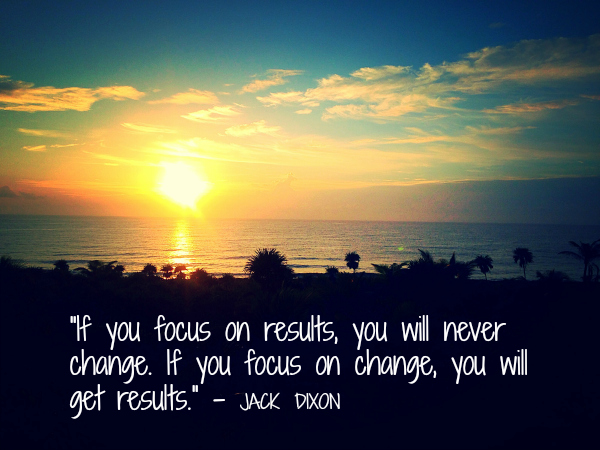 I've probably mentioned it a few times, but this year has been pretty crazy.
In January, I was made redundant completely out of the blue, and this was one life-changing step which has affected my triathlon season in many ways. After wondering what an earth I would do, I quite by chance landed working as a freelance marketing consultant for a client, while I looked for something more permanent. Coincidentally, it was through a contact I had made on New Year's Eve in Lanzarote during a solo training trip. Why is it that everything comes back to triathlon?!
After securing a few more clients, purely through introductions (weirdly, more triathlon contacts), I set up my own Limited Company. Wary of how long this strange and fortunate situation would last, I carried on working for my clients and acquiring a few new ones; all the while managing to maintain a nice balance between work and training (hello flexible working).
In all honesty, this has been instrumental to me.
If I were still stuck in a 9-5 job, or even longer hours, I may not have had the opportunity to continue with consistent, solid training. If I were still limited to a meagre 20 days holiday per year, I certainly would not have had the luxury of training and racing abroad even nearly as frequently as I have, and what's more, I probably wouldn't have been able to fund it.
Call me an idealist, airy fairy, or whatever - but I think all this happened for a reason. I'm a strong believer in this, in fate, in opportunities coming your way, and I make sure I take them.
This year,
Mallorca 70.3
in May was my first race of the season. When I knocked almost 30 minutes off my PB for that exact same course since a year earlier, and came 12th in my AG at one of the largest 70.3s in the world, I was over the moon. This was serious, serious progress for me.
From that race, the season unfolded in the strangest way, as for the first time in my life, I started to see results. I qualified to race for GBR in my age group. Twice. I won a
local sprint triathlon
and came 2nd in my AG at the
National Middle Distance Championships
. I was still passing all this off as fluke. Then I came 5th at
Budapest 70.3
, my best international result so far. The season really culminated in a bronze medal at the
Long Distance European Championships
, and finally, a "disappointing" 8th in AG at the
Middle Distance European Championships
.
If you read my latest
race report
, this disappointment was probably unfounded. I have to keep reminding myself of where I have come, from last year, absolutely nowhere, being a 'finisher' of these type of events, to a few podiums this year. Of course, it hasn't exactly been groundbreaking stuff and there is a whole host of talent out there with performances which far exceed mine, but for me, this season has been totally incredible.
But only when I stop to think about it. It's so easy for us to be hard on ourselves, to always be chasing the "could do better" attitude, of course, it's human nature. But really, we need to appreciate how far we have all come in our own individual ways, and not lose perspective on it.
The most crucial part though, is to not focus too much on the results, because it is not by looking back that we can see change, it is by looking forward.
The reason it's been incredible for me is because it's outside of my wildest dreams. Really. I'm not the one who is any good at anything, never have been. I was always a 'trier', a 'have a go, get bored and move onto the next thing' type of person.
Why have I persisted? I've considered giving up so many times. More so in the early days when I was last out of the water in every triathlon I entered. Less so nowadays, as I believe I am tapping into potential. I'm nothing special though. This is potential that every human being has, all you need is to apply yourself. And you know what? I damn well have.
Right now I am sat on a plane after spending 12 days in the Caribbean. Some of you lot may jest about me 'always being on holiday', but I have worked extremely hard this year, and I (probably like many of you), have deserved some time off to recuperate. I was beyond excited that for almost two weeks out of 52, I got to lie on a beach, not worry about work or training, and eat and drink nice stuff at leisure (think - all inclusive.)
Because at the end of triathlon, we are only human.
The two weeks off training has hopefully recalibrated my body, providing it with some sufficient rest so that when I go back into training and start an intense Winter programme, I will be ready. Not only physically, but mentally.
The mental application required for this sport, and probably many others, is relentless. Training to be decent at three sports takes not only physical effort, but mental dedication and commitment, every single day. It's the mind that needs that rest, as much as anything else.
What a season. What a year. Really, I am honoured, I am so grateful to have fallen in love with this sport, because it has enabled me to see some amazing places, meet some wonderful people, and most of all, achieve things I never thought possible.
I would like to do the obligatory thank you to my sponsors, friends, and family, because without them, this definitely wouldn't have been possible. Thank you so much for believing in me, especially many of my sponsors who I approached when I had next to nothing to offer them. I am absolutely delighted that I will be working with virtually all the same sponsors throughout the next season. It just shows what good partnerships can bring you. Fulfillment.
With thanks to:
-
Martin Hill, Complete Fitness Coaching/Triathlon Training Spain
-
Frogspark
-
Fitnaturally
-
VO2 Sportswear
-
Bonk Triathlon
-
Ffwd Wheels
-
Get Buzzing
-
Cherry Active
-
Emma James Physio
-
Lovelo Cycle Works
-
Catlike
-
Zone3
-
Lanzarote Retreats
-
Lake
Cycling
-
Sportspace
-
Trojan Training
-
Sigvaris Sports