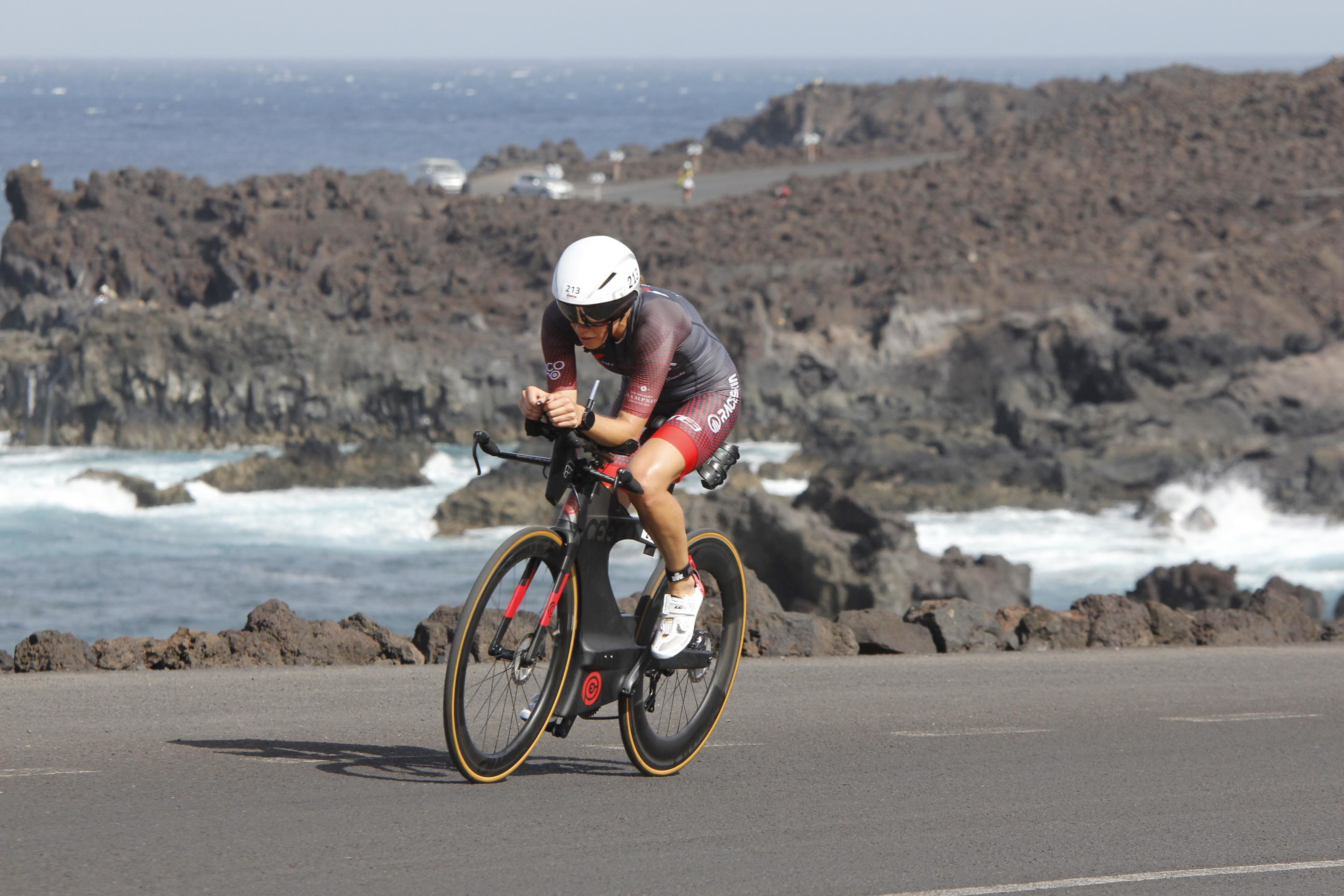 Anyone who is reading this knows I am a big fan of training camps! So when my coach Duncan (SISU Racing) mentioned he was going to be out in Lanzarote in October I thought it would be a good opportunity to throw in a big training week in preparation for my final (A race) of the year.
The camp was planned for some time but around 6 weeks before I was due to head out, my friend asked why I wasn't racing the Ironman 70.3 out there. I didn't really have a legitimate answer but assumed it would be one race too many, and a bit ambitious sticking one in between the 70.3 World Championship and my final race of the season.
I turned up at the track with Duncan one day and told him that my friend had asked why I wasn't racing the 70.3. I was expecting the usual bullish response from him (or being completely ignored, which also happens when I ask stupid questions!), but instead, he said "You can do it if you want."
WHAT!? Another race? Which I'm ALLOWED to do!? He'd been holding me back all season – trying to reign me in from my propensity to enter anything and everything I like the look of. What can I say, I love racing! But this was an unexpected bonus. I didn't need to be told twice!
Primarily, it was always going to be about the camp. We were going to get big volume and some high intensity stuff in with the race tacked onto the end. In fact, Duncan told me it would be my "brick session for the week." Beats doing it on the turbo, that's for sure!
I'd had a pretty big week leading into the camp anyway, with no rest day, so literally two days after I arrived I was already knackered. Duncan met me at my hotel and I was struggling to even hold a proper conversation after a big run day, but we knew it was a case of pushing through and monitoring things for the next few days.
It was a relatively big week but we didn't go mental – I think I clocked up about 300k of cycling (and that's Lanzarote cycling, which is always tough!) and about 50k of running (including three track sessions) – plus the usual swim volume when you have the benefit of a 50m outdoor pool. My legs were definitely feeling it but I was putting out some really strong sessions as the week progressed, which was boding well for the race.
I joined the Swim for Tri camp one morning for a swim 'race' in the lagoon at Club La Santa – it was a 1.6k course and I was pleased to be out the water 5 minutes before the chase pack came out! I'm by no means an incredible swimmer (far from), but things were feeling pretty smooth so I was pleased with my effort.
Two days before the race we massively scaled back with just some activation sessions – and while I knew this would serve to freshen me up a bit, a two-day taper after a 28 hour training week wasn't going to make miracles happen!
Before I knew it, it was pre-race day and as I went to rack my bike they announced that the swim was cancelled – the Spanish authorities had prohibited the swim due to currents that were due to hit the coast on race morning. Annoyingly the sea looked crystal clear and flat but the winds were pretty mental, apparently it was the tail end of a hurricane that had swept through the Atlantic earlier in the week. I wasn't too bothered as I didn't think it would make much difference to my overall time and anyway – this truly would be my brick session for the week (plus I'd already done my swim race a few days earlier!).
The thing that was worrying me the most was the wind. Which sounds ridiculous given that I have trained on Lanzarote usually twice a year for the past 8 years. But this was unreal, it was making my whole car shake it was so strong and I was concerned with the wide frame on my 'aerodynamic' bike. I memorised the course and from years spent cycling on the island knew every stretch of road that would be a cross wind. I'd just have to crack on, everyone was in the same boat after all.
Race morning felt a bit odd – for me it was only ever a training day so zero pressure, but then with the swim cancelled too it just felt super casual. I couldn't feel more relaxed, I felt like I was just heading out for a training ride and run! It was nice having the other SISU athletes to hang out with at the startline, and before we knew it, the sun was up and we were setting off at 45 second intervals into T1.
On the bike I was immediately pushing too hard. The first stretch was uphill and into a raging headwind (45-60kph) and it was extremely tough going. Then the course went straight up the famous Timanfaya climb – also uphill into the headwind. At the top of the climb the wind whipped through the mountains and pushed me from one side of the road to the other, sideways. I felt pretty vulnerable at this point and gripped my handlebars like my life depended on it (er, which it sort of did!).
Any cross wind was a total nightmare for me and I definitely lost time on some of the descents because of it. The bike was unbelievably knackering; apart from a couple of blissful stretches of tailwind, I felt like I was fighting with it the entire time, it was such an energy drain.
I came into T2 with a distinctly unimpressive bike split of 3 hours but the pro times were also reflected by the ridiculous conditions – everyone was at least 20-30 minutes slower than usual. The massive plus was that my bike power was only 3 watts off my bike power at the World Champs in Nice, so considering I had all that training in my legs and no taper, I was super happy with that performance.
Onto the run and I felt ok but my legs were feeling a lot more fatigued than usual, unsurprisingly. The run course was quite a twisty 4-loop course with a lot of lumps and bumps to test the legs, and of course, various sections of wind (although was mostly sheltered).
I started out strong but the hills were making me fade a fair bit and I just couldn't hold my target pace. By the third loop I felt like I was bordering 'survival mode' as my legs just felt so heavy and I knew my form was slipping badly. I tried to open it up on the final loop and I think I managed to just about speed up slightly but I crossed the finish with an equally unimpressive 1:40 run split – a far cry from the times across my previous races in the low 1:30s. The pro run times again were about 10 minutes slower than usual so I think we had to account for tough conditions (and my tired legs!) affecting run splits.
I finished in 4:47 with a 4th place in my age group and 17th female overall. Annoyingly I was only 30 seconds off the podium and a World Championship qualification slot but that's racing for you!
I was a bit disappointed with my result and my splits, but I know that's silly because I can bet that the girls who hit the podium would not have completed a 28 hour training week in the lead up to the race. Had I been fresh and tapered I knew I had minutes on that performance.
Anyway, none of that really mattered as the camp and the race served a purpose – big volume, high quality training, and hopefully some fantastic adaptation leading into my final big hit out of the year. And for this one, I will definitely be having a sufficient taper to get the best performance out of myself on the day.
--
Massive thanks to my coach Duncan who pushed me hard all week (and during the race), and also to my awesome sponsors who help make this happen. I couldn't be happier with how this season has gone so far and I can't wait to put in the final big performance of the year and see what I've really got!