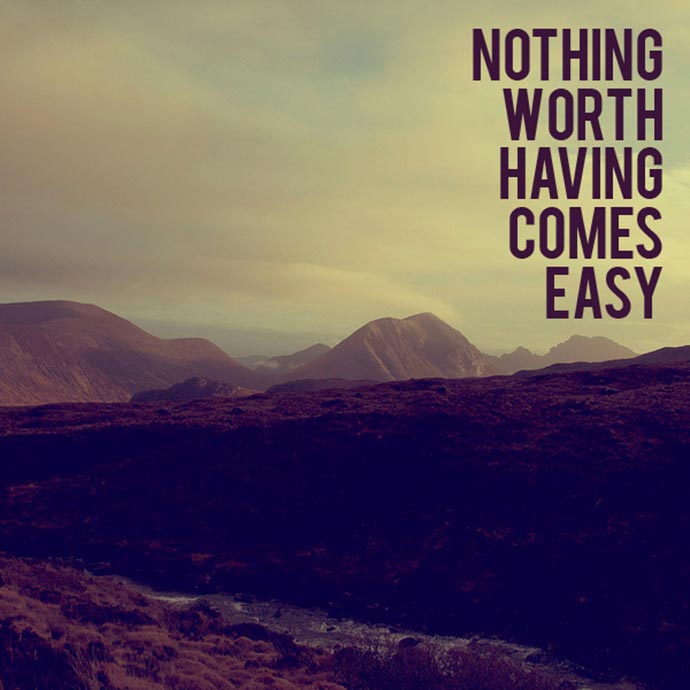 A lot has happened over the past few months, and until now, until the dust had settled, I refrained from writing about it. Partially to avoid the temptation of fate and partially because it was a rather tenuous situation.

My life is pretty crazy, it seems that it will always be like this, because I tend to attract chaos - or rather, I am attracted to chaos. I don't mean in the chaotic sense of disorder, I mean in the chaotic sense of adventure, thrill, adrenaline, high intensity, fast paced chaos; there is always something going on. I'm confident that some of you will be able to relate to this! (Type A personality anyone!?)

So in January, I was made redundant. As someone who is driven by success, and having strolled straight from university into an international journalism role, later carving a career in marketing, this came as quite a shock to me.

If there's one thing I try to do in any situation (almost), it is to remain positive. I saw this as a great opportunity for a new chapter in my life, and I was quite excited about where it could take me. I had a few highly regarded interviews lined up and was pretty confident that I would secure at least one of the positions. However, providence clearly wasn't taking me down that road, as I was without a job offer.

By some random turn of introductions and inadvertent networking, I managed to pick up some work with a start up company in London acting as a freelance consultant. The entrepreneur I am working with is an Ironman 70.3 in training so in terms of flexibility and understanding around my training commitments, this was a non-issue. Tick.

As conversations unfolded in varying circumstances of randomness (I.e, pre-spinning class one Monday evening), I picked up a few more clients without even touting for business, and all of a sudden, I'm working as a consultant to three London companies and a few other nationals, and find myself work-saturated. How the hell did that happen!? I registered self-employed and so starts this journey of self-discovery, independence, and a very daunting prospect that I don't know when my next pay check is...

"The greatest risk in life is to risk nothing at all." This is one of the quotes which I live my life by, and it most certainly comes into play with great significance here.

I love working from home. My motivation is not an issue, I have flexibility with my training, understanding clients and a great sense of independence, not to mention the excitement and fulfilment of working in areas that are completely alien to me - financial services, excuse me!?

Rick, my coach, exclaimed in the pool a few weeks ago that he had assumed I had just turned full time as an athlete. I looked at him incredulously - erm, no, there's this small issue of having to LIVE, and as someone considerably asset poor (as in, total asset destitute), this is completely unrealistic. I had a pep talk about how work shouldn't take the focus away from my training, but realistically, I need to put a lot of energy into this too.

I feel like I am setting myself up for the future here, as so many people have said to me: once you've worked for yourself, you are essentially unemployable. Because you will NEVER want to work for anyone again. And in a very short space of time I can see that all too clearly!

It hopefully rings recognition in some of you as most of us are hard-graft age groupers balancing demanding jobs, family lives and all this training on top. And it's tough. Really damn tough. But we do it for a reason, so it is vital to protect that reason.

People often tell me (okay, mostly my mum) that life is "all about balance". It's an often used phrase, but it's one of those cliches which is absolutely true. It is unbelievably hard to balance everything when you're putting so much energy into everything you do. It feels like something has got to give. You find yourself thinking "well if only I didn't have to do that." But it doesn't work like that. So we only do what we can do, and do it as best we can.

My life is in a way much harder now. I used to work 9-5, walk away from my office and not think about work at all. Now it is on my mind a lot. Because it is my responsibility now. Yes, there are the great moments where I can go for a run in the afternoon, or take weeks off to go on training camps because I'm not limited by 25 days of holiday per year anymore. But the difference is I don't get paid to do it. I only get paid when I work. I sometimes work evenings, weekends, and pull some long hours.

But I wouldn't change it for the world. I am in a place which is so unbelievably exciting. It's challenging, rewarding, and a whole new journey of self discovery. I am channelling energy into everything I do, and I have no idea where I will end up. But this is what makes life so fun, right?