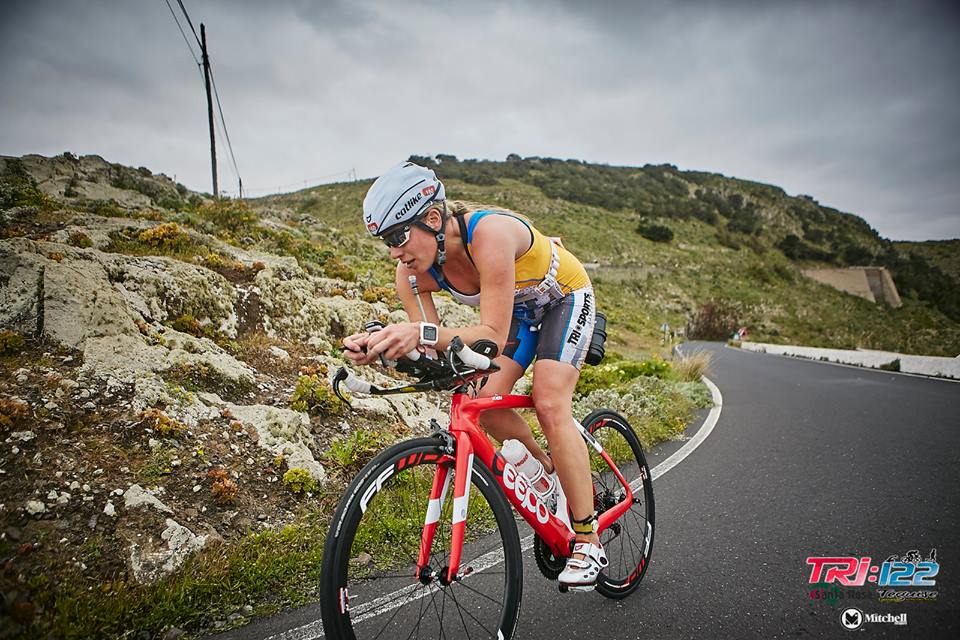 The race season is finally upon us! This is where all the hard winter training will (hopefully) come to fruition. Although I started the year early with South Africa 70.3, I didn't really count it as a race as I wasn't in race condition. I didn't feel prepped for the race, mentally or physically.
This time though, I was ready.
As a frequenter to the island, I decided to race in Lanzarote to get another early season half under my belt before hitting the big 70.3 circuit. For the couple of weeks prior to this race, I was feeling on form and I was looking forward to seeing where I was at performance-wise. A couple of days in Fuerteventura prior to arriving at
Tri Sports Lanzarote
confirmed this as I was hitting all the numbers for my target race pace/effort. Good, let the taper soak it up!
Tri122 is a small island race – I just hadn't realised quite how small. There were a grand total of 10 women competing in the longer course (roughly half distance), and as I arrived customarily early to transition on race morning, I realised how much domestic races differ from the big international ones. I could have rocked up 30 minutes before the start and still had time to spare! Throw in the relaxed Spanish attitude and you're looking at a mega chilled race start. And when I say chilled, what I really mean is "late".
As I lined up with the 9 other women at the start line, it felt like a pro field! Also, there was still some confusion about the actual swim course. Communication issues aplenty. After we established there would definitely be an Australian exit between the two laps, the gun went off and we ran into the sea. I settled into my pace quite quickly and tried to stick with the pack. As we neared the end of the first lap I overtook a couple of other swimmers and exited the water in a strong position. Back in for the second lap and I was feeling good. We started to overtake a few of the slower men who were lagging behind after their 5 minute head start.
I pushed the last stretch from the final buoy turn and was still feeling strong, running out the water as 4th female in 34 minutes for the lightly longer than half distance 2km swim. So far so good. Out onto the bike and time to start grinding!
The conditions on the day were pretty decent and uncharacteristically calm for Lanzarote. The wind was only at around 13mph so while the headwind still felt tough for the first 30km stretch, it could have been a lot worse. I raced the first half of the bike quite conservatively, knowing that with two significant climbs on the course, I would need to conserve energy and maintain a power output which I would be able to sustain even towards the end of the course.
After a significant stint in the headwind I was in 4th position on the bike which wasn't bad going. I was overtaken on the first 5km climb and stayed with the girl ahead of me in sight. Time for the famous Tabayesco climb. The last time I faced this climb in a race was in 2012 at my first Ironman 70.3. I kept it steady and controlled all the way to the top, and despite the 11km slog, my power output differentiation between the bottom and the top was only 10 watts. Consistency. Good.
A flying fast descent (think 70kph) saw me head back into T2 feeling pretty good, only a couple of minutes down on the girl in front. Straight out onto the run and I felt comfortable at a strong pace. Now, just to hold this.
The only problem was, I couldn't. One lap in (of three) and I was feeling it. The climbs had taken a lot out of my legs and they felt heavy, I just felt tired (funny that). I was overtaken by another girl who was smashing out a really strong run. Same old story!
Finally, I sped up a bit on the last lap after a bit of a lag in the middle. I finished in 6th position, which in a field of 10 doesn't sound in the slightest bit impressive (probably because it wasn't!). However, afterwards I learned that a few of the girls in front were full time competitive triathletes who were actually beating women in pro fields – it just turned out to be a really strong (if tiny) field, and one I just couldn't contend with. I was 2nd in my age group (out of two!). Oh well, take the bling and absorb the training effect!
After a debrief with my coach I knew it wasn't logical to be disappointed with my position as it's impossible to control this. We analysed the data for the bike and actually, it was bang on where it should have been and at the top end of Mark's expectations for my performance. We identified that the run let me down and that building the speed off the bike is going to be crucial over the next few months. All in all, I was happy and knew that the race would have been an excellent training day prepping me well for the bigger races of the season.
I had a few days of recovery with some easier sessions before getting back on the wagon again mid-week. Staying at Tri Sports Lanzarote was just the perfect recuperation – plenty of great food, company and facilities – never mind training, it was the ideal holiday destination too! Holiday. Hmm, if only I hadn't been working all week…
Only four days after the race and I was feeling back on form. Over those consecutive days, every session felt great and the numbers were looking good again. Seems I had benefitted from a speedy recovery and some performance gains to boot. This bodes very well for the season ahead.
My last few days on the island involved some big threshold sessions, including a 2 hour run with threshold development work and a long 3.5 hour bike with 100% FTP efforts. I was loving it – in my element with the sun shining, fun people and yet another wonderful stay at
Tri Sports Lanzarote.
I can't be grateful enough for the opportunity to stay there and represent them with full team kit while racing on the island!
So that's probably the last winter training camp over now and it's time to focus on the next goal – in just a few weeks I will be racing in Vietnam, battling horrifically hot and humid conditions. The plan is to retain and develop form over the next two weeks with some specific heat and humidity simulation training sessions.
I'm pretty sure the race will have provided me with performance gains to carry over to the next race. What I do know for sure is that I'm raring to go. After a bit of a motivation lag in February/March, I am hungry for racing again, and it's only just beginning…
With special thanks to my wonderful sponsors, Tri Sports Lanzarote, who have enabled me to work and train from a wonderful training base this Winter.
Photo credit: James Mitchell Photography