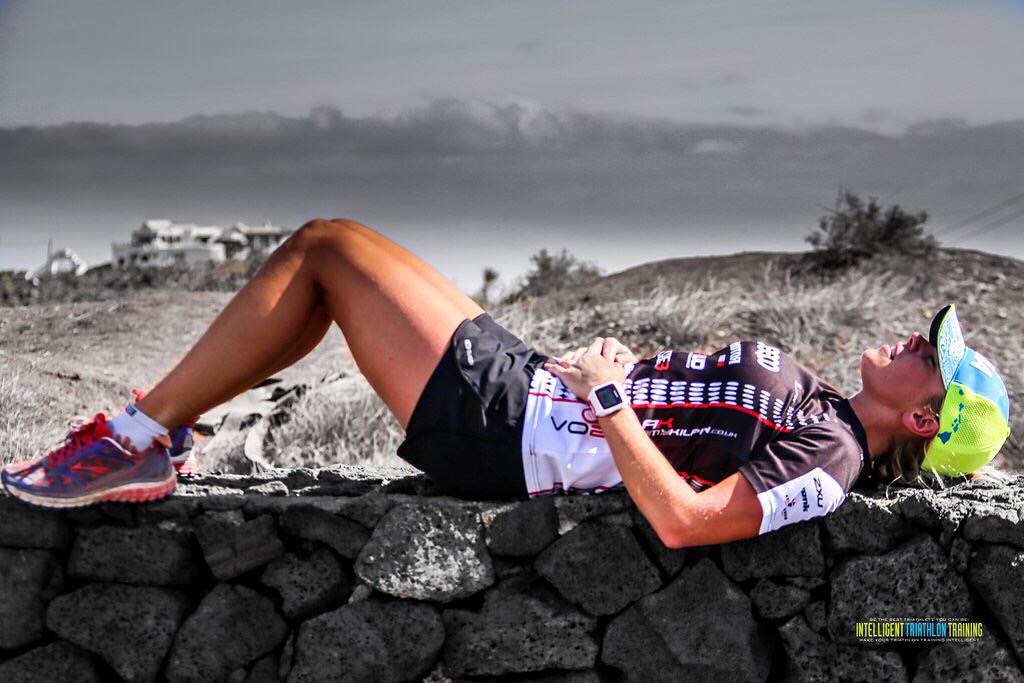 For a few years - the short time I have been participating in triathlons - winter has been characterised by LSD sessions. And I'm not referring to recreational drugs (no Sharapova-esque behaviour here I'm afraid). I'm talking about Long Slow Distance). You know the kind – all about the base miles, trudging around in cold rubbish UK winter weather trying to fit in as many coffee stops as possible, after which it's a race against the hot water tank while you spend so long in the shower trying to defrost. Yeah, that.
This winter has been a bit different. Since starting to work with Mark Pearce (
Intelligent Triathlon
) in November, we have been doing a lot of quality work. This doesn't mean to say that there's been no long slow sessions (there is a place for these in building aerobic base), but a much greater presence of higher intensity sessions than I have ever been used to.
In fact, I think the way we are periodising my training is that we are doing higher intensity, 'quality' work over winter and as we head into spring, start to add in more endurance. It's an unusual way of approaching periodised training (relative to conventional triathlon training plans, which are usually the other way round), and I was quite surprised by this method. Hell though, let's go with it.
Some weeks, almost every single training session was hard. I was beginning to feel a bit like I was in some kind of concentration camp or episode of Saw. IT HURT. I have been doing much lower volume training weeks than the last couple of years because my business has been so busy (12-14 hour weeks as opposed to 15-20 hour weeks), but with higher intensity sessions in there, I was feeling a lot more fatigued.
Even during my training camp in Lanzarote with a 23 hour training week – a lot of it was hard, high intensity sessions – something I'm definitely not used to after years of big volume weeks being slow and steady training opportunities.
"You're not going to get faster at running by running slowly", Mark said to me recently. I wholeheartedly agree. I have, in some twisted masochistic way, been really enjoying the interval running sessions. I can't always say the same for the max power or 120% FTP turbo sessions though. They seem to get me. But it's paying off.
I have just run my fastest half marathon ever.
I know I'm not rapid (I have never claimed to be) but to get a sub-1:40 half marathon was extremely encouraging. If I can run this, I can run it off the bike. It will take time to get there, sure, but it's there. It's just about unlocking it. What's more, my pacing was impeccable and it didn't feel like I was killing myself trying to hold it, even towards the end. This tells me that I have more to give.
It's the time of year when, let's face it, motivation is a little bit trickier to sustain. It's like the British weather – a bit up and down and unpredictable. This might surprise some of you as people assume I'm always 100% motivated – it's not sustainable to be 100% motivated 100% of the time. But as long as you have the bigger picture in mind, and refer back to it frequently so you can align your daily training with your goals and your desired outcome, then you're going in the right direction.
When you hit those numbers and reach those targets, that's when the motivation gets a sudden 'turbo boost'. It makes you smile, the adrenaline rush, the pride that all those hard hours are actually getting you somewhere – that's what we all crave really isn't it.
I am hoping that the quality training I have been putting in this winter will also translate to the swim and bike too, but as they say, the proof is in the pudding (pudding = races. Ironic, that.) I do know that after years of building aerobic endurance it is time for me to take it to another level, and that is exactly what we are doing right now. Now is the time to start bringing in speed-work and sharpening everything up. I think I had better get used to the pain, because there's going to be a lot more of it to come…