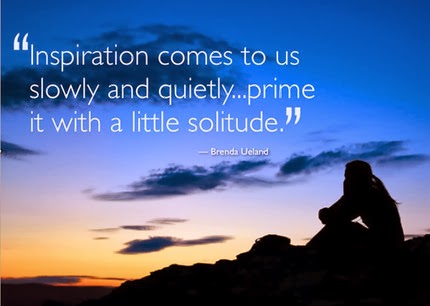 Test one is slightly off-kilter. I wanted to find time to write something which affects every day of my life, every goal I have, every dream, every challenge, and the way I think, perceive and achieve. I'm talking about inspiration. For anyone that has an ambitious streak in their personality (which is pretty much everyone, in their own little ways), inspiration is something that has touched all of us.
Inspiration is everywhere, all around us, even when we don?t realise it. Things are absorbed into our consciousness without us even being aware of it, and our memory holds onto them like a little secret envelope to be opened later on when the time is right. These pockets of memory impact us in small but significant ways, shaping our personalities, our aspirations, our dreams, our goals. And a lot of that is credit to others who inspire you as a person. Your parents, your boss, your loved ones, public figures, sporting heroes, high achievers, famous faces. These are the people who help you realise who you are and what you want from life.
I couldn?t possibly count the number of people who have inspired me in my life. But, and I'm sure most people can relate to this, there are certain figures who I have come across in my life, either in person, or through a secondary medium such as a book, a magazine, a film; and these people have inspired me to dream, to believe, to achieve. To inspire others is something even more amazing, and I hope in some small way, that I do sometimes encourage others to believe in themselves and go for their dreams.